Halloween Spider Web Cookies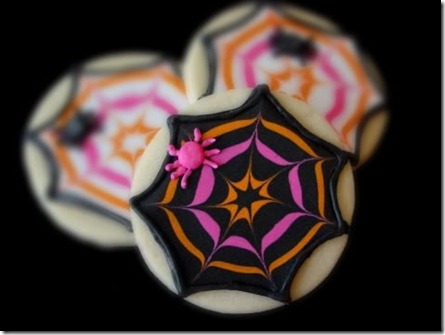 Y'all, I grew up with my mom making Christmas cookies of every type and icing them with royal frosting.  We had snow flakes, Christmas trees, sleighs, rein deer, and of course Santa.  She wasn't a big Halloween cookie maker.  She did decorate some with pumpkins, Indian corn and bunches of corn stalks tied together.  But cookies…not so much.
So when I found this little recipe on the internet for Halloween cookies, I knew I had to share them with y'all.  You can find all the instructions and a pictorial step by step guide at BAKE AT 360.  She has so many other cookie and baked goods that I think you enjoy as much as I do.
What you'll need:
Sugar cookie recipe
royal frosting
food coloring
tooth picks
3,728 total views, 0 views today

You may like these recipes too: