Back To School Dinners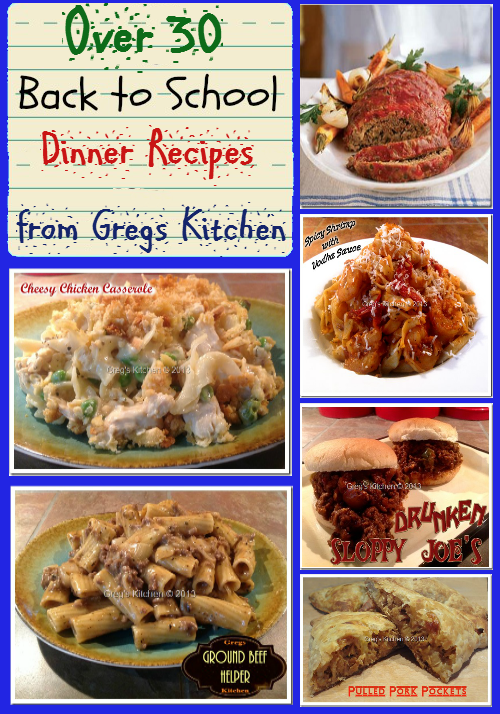 Now I am sure you all have had a busy summer.  There never seems to be an end of things needing done.  It is like we get busier and busier everyday and there are never enough hours in the day to finish them all.
Now we are getting to that time of year when we need to start planning for our children to go back to school.  This only leads to more things needing done in the little bit of time we have.  My mom use to manage her dinners by utilizing the slow cooker many nights.  Of course we also had many dinners one night that could become another meal the second night with what was left over.  Many times we didn't even notice that she was utilizing left over for our next meal.  She was amazing in the kitchen and still is.
I decided to put together a group of recipes that utilize slow cookers, quick cook times, and/or short prepare times that even your children can help out with.  The latter is my favorite.  Cooking with our kids or overseeing their cooking leads to memories and children learning to love what they cook.
So here is a link to all the recipes I think might help you all out this time of year.  If you have some other recipes or idea just let me know.  I would love to share your recipes as well if you like.  You can either email them to me, post them below in the comments for all to see, or add a link to the recipes on your site.  Lets all get together and help each other out.
BTW, back to school means a few more quite times at home when the kids are at school.  So grab a book (preferable a cookbook) or just find something you enjoy to do and discover quite time again since the summer began.
Link to Recipes—–> Click here

4 Comments on Back To School Dinners