OKTOBERFEST Y'ALL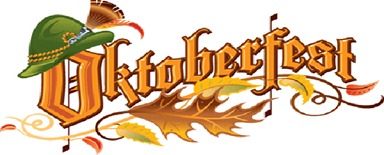 Being from German descent on my fathers side, I have to celebrate Oktoberfest with all the good German recipe's. My 6th Great Grandfather (paternal), whose name was Johan Jacob Gander (His son changed to the Sir name we currently use of Kantner once in the States) was born in Hansweiler, Pfaltz, (now Germany) on April 28 1716. In 1732 he immigrated through Philadelphia, Philadelphia Co, PA into the United States of America. Thus beginning my paternal side of the family in the U.S.A.
What began in 1810 as a regional celebration of the marriage of Prince Ludwig has evolved into one of the largest festivals in the world. Hungry, thirsty hordes of merrymakers descend upon Munich, Bavaria's capital. Tents capable of seating 100,000 people offer beer from six local breweries–carried by more than 1,600 strong-armed waitresses–and serve southern German specialties.
During Oktoberfest in Germany, Visitors eat huge amounts of traditional hearty fare such as Hendl (chicken), Schweinsbraten (roast pork), Schweinshaxe (ham hock), Steckerlfisch (grilled fish on a stick), Würstl (sausages) along with Brezn (Pretzel), Knödel (potato or bread dumplings), Kasspatzn (cheese noodles), Reiberdatschi (potato pancakes), Sauerkraut or Blaukraut (red cabbage) along with such Bavarian delicacies as Obatzda (a spiced cheese-butter spread) and Weisswurst (a white sausage).
Below are a few of the traditional and family recipes from my German ancestry. I hope you enjoy, and remember to tap a keg and enjoy Oktoberfests many traditions.

1 Comment on OKTOBERFEST Y'ALL