Smoker Recipes
For Christmas 2017 I received a
Masterbuilt Electric Smoker
from Michael.  He always knows the perfect cooking related gifts to get me. I have been looking at these for over a year now and admit I have dropped many a hint each time we saw them.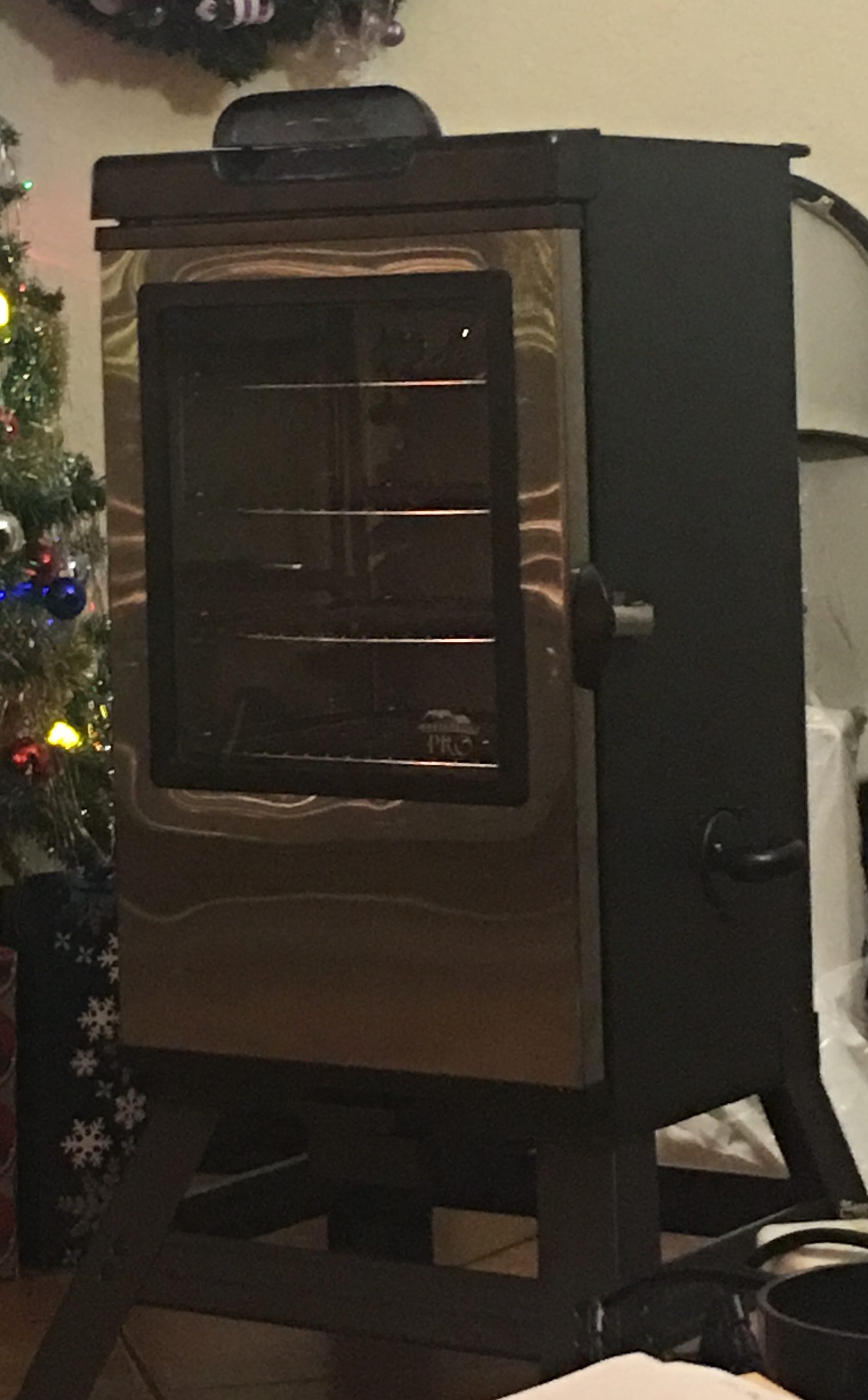 With my southern roots, BBQ and smoked meats was just part of everyday life.  In the South, you can go from one state to another and find totally different ways of smoking and BBQ'ing the same piece of meat.  If you're not from the South, let me tell you that BBQ and Smoking are almost a religion down here.  So when I received my smoker on Christmas Eve I immediately changed my Christmas Day menu.  The star of the meal was now going to be a Bacon Wrapped Sausage, Apple and Goat Cheese Stuffed Pork Loin.  Let me tell you this.  There was barely a word spoken as that pork loin was eaten by everyone.  I think my mom even had an extra slice or two.  Y'all, that smoke permeated the meat just perfectly, and the low and slow heat barely melted the goat cheese in the center.  It all came together to make my favorite Christmas meal to date.
This section of my website will be dedicated to providing you with smoker recipes including tips and techniques. I will be utilizing my Masterbuilt Electric Smoker for these recipes.  But all the recipes are easily transferable to any smoker you have.
Please y'all, if  you do not find a recipe here that you need, please message me here or on Facebook and I will try to answer any question you have.  I do look forward to providing you with plenty of smoker recipes and techniques for cooking  chicken, ribs, brisket, sausage, bacon, fish, cheeses and different vegetables and side dishes.
CLICK HERE FOR ALL MY SMOKER RECIPES