Time to warm up with Soup.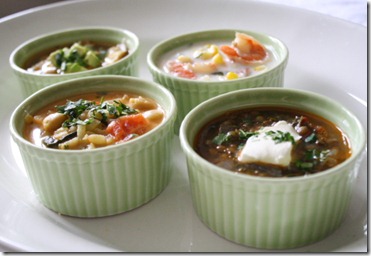 I am sitting here in Tampa looking out the window at the rain!
So winter has officially set in and its time to warm up with some hot steamy soup.  I can remember growing up and mom or grandma always having  a big pot of soup bubbling away on the stove.  And of course in the winter we could always crack open a jar of the home made vegetable soup mom canned from the veggies in our garden.  There's just something about soup that not only warms you from the inside out, it gives you comfort and memories of winters past.
I have some really great easy to make soup recipes that will warm your heart. They are delicious and both adults and children will enjoy them immensely. Why not try a delicious chili with some homemade Brown Bread. I made this earlier this morning and it is truly delicious. I am also going to give you the recipe for a great spinach soup,  again very easy to make and totally tasty. Lastly a great Brunswick Stew with a lovely hearty flavor.
Enjoy.