Blueberry Chocolate Chip Pecan Brownies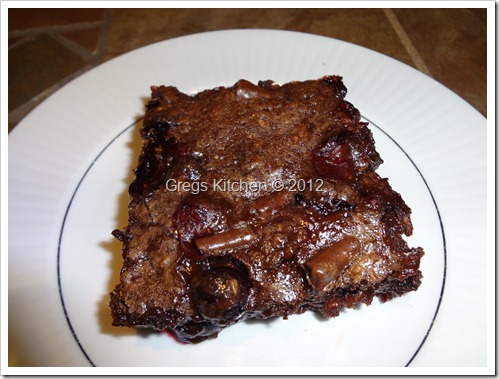 Ok, so what do you do at 7pm at night when you have a craving for chocolate?  Maybe chocolate cake?  Hmmmm….. And you have about a cup of blueberries left from the pancakes I made this weekend?  Well you make brownies of course.  Hey, I see some crushed pecans there in the freezer too. (I keep mine in freezer to keep longer)  Wow, these babies are getting more and more decadent.  Stop the presses, I just located half a bag of chocolate chunks beside the pecans in the freezer.  Lady luck is on my side tonight.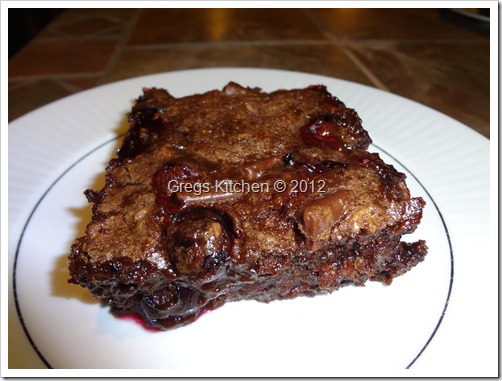 Now, if y'all only learn one thing about me, it is that I love chocolate.  It's not one of those high school crushes, or the love you have for a holiday.  No this is a love that would take me forever to get over should I ever become allergic to chocolate.   Oh my, did that just come out of my mouth.  NEVER.  I guess I better shove one of these bad boys in my mouth real quick like.  OMG, they are so moist, and that burst of the blueberry just sets it off so well.  Y'all have to try these.
1/2 cup butter, melted (vegetable/olive oil may also be substituted)
1 cup white sugar
1/2 tablespoon vanilla extract
2 eggs
3/4 cup all-purpose flour
1/2 cup unsweetened cocoa powder
1/2 teaspoon salt
1 cup blueberries (fresh or frozen)
1/2 cup crushed pecans
1/2 cup chocolate chunks (optional….. NOT)
Preheat oven to 350 degrees F. Lightly grease a 8×8 baking dish.
In a medium bowl, whisk together the melted butter, sugar, and vanilla. Beat in the eggs, one at a time, mixing well after each addition.
In a small bowl, sift together the flour, cocoa powder, cinnamon, and salt. Slowly stir the flour mixture into the butter/sugar mixture until well blended. Stir in the blueberries, pecans and chocolate chunks.
Spread the batter evenly into the prepared baking dish.
Bake for 30 to 35 minutes, (I paced back and forth the whole time) or until a toothpick comes out clean. Do not overcook
1,952 total views, 1 views today

You may like these recipes too: