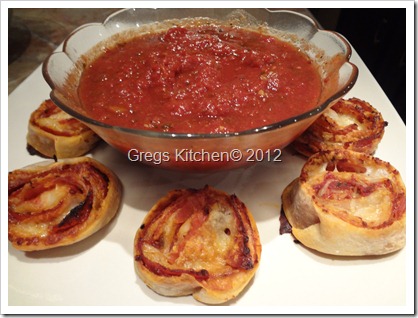 This is one of the easiest small bites you can make for the kids, or yourself for a late night snack.  I admit, I make up a whole tray of them sometimes and keep in fridge.  Then I take out one or two at a time (or 4 or 6) and bake up for lunch or a movie night snack.  The best thing of all is that you can make these from what you might already have in your refrigerator.  I use my moms home made pizza sauce that she cans and sends home with me each time I visit.  But you can use any jarred pizza or marinara sauce.  And feel free to change out the pepperoni for sausage, bacon or any other meat you like.
Ingredients:
A square pizza dough in a roll (I used Pillsbury) you can find with canned biscuits
1 cup of marinara or pizza sauce
pepperoni
1 1/2 cup fine grated mozzarella cheese
1/2 cup parmesan cheese
1/2 teaspoon garlic powder
1-2 teaspoons dried garlic or Italian seasoning
Roll out your pizza dough into a large rectangle.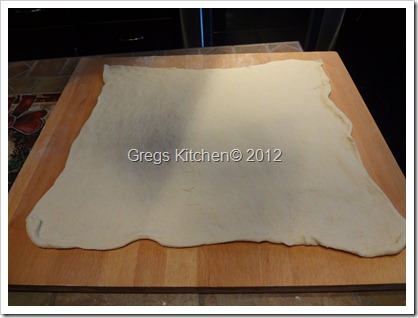 Spread the sauce of your choice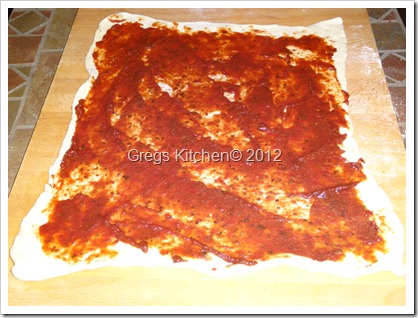 Cover with pepperoni or sausage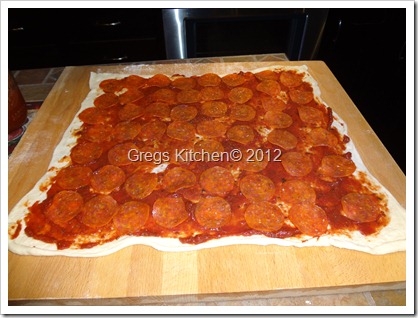 Sprinkle with cheese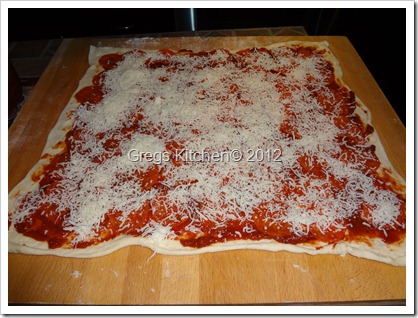 Roll and cut into about 1 inches slices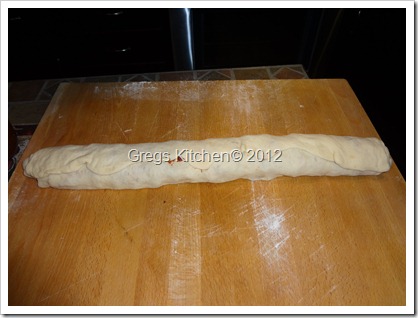 Bake at 425 degrees for about 12 minutes or until browned on top.  Serve with additional marinara or pizza sauce.
4,987 total views, 0 views today

You may like these recipes too: