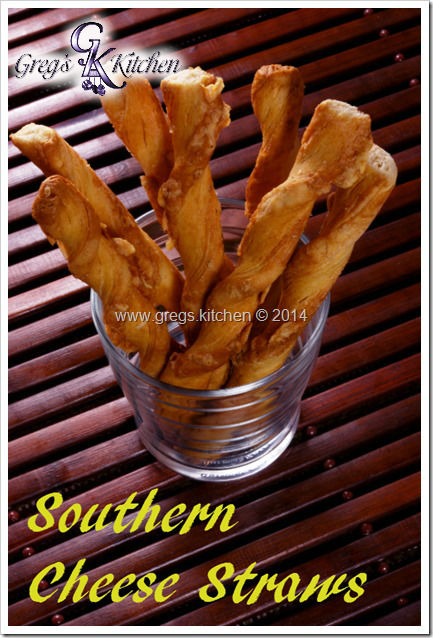 Any southern cook would not ever leave these out of a get together.  They are so easy, and such a tradition in the south.  There are many different ways of making these depending on your taste.  I hope you enjoy my version I found on an old recipe card from our family.  You'll notice some ingredients our grandmothers used like oleo…you can substitute butter.
Ingredients:
one stick oleo
1 lb. finely grated cheese
1 1/2 cups sifted flour
1 1/2 teaspoon baking powder
1 1/2 red pepper
1 1/2 teaspoon salt
Cream butter and cheese.  Add baking powder, pepper and salt to sifted flour.  Add to butter and cheese mixture using hand to mix.  This recipe says to spread out dough and then use knife to cut into 1 inch strips.  Bake 10 minutes in preheated oven at 450 degrees until light brown in middle of oven.  Remove from baking sheet immediately.
This is directly from the recipe card.  I like to put in pastry bag and squeeze out strips on baking sheet.    You can use a star tip to add some design to them if you like.  Enjoy.
5,366 total views, 0 views today

You may like these recipes too: