My mom used to make the best beef stew, of course she still does next to mine.  I loved all the large pieces of vegetable and the pieces of beef just falling apart.  Then to dip some delicious buttermilk biscuits in the gravy…it was pure heaven.  It always warmed us up on those cold winter days.  To this day, when I taste beef stew, I am drawn back to my child.
3-4 tablespoons of extra virgin olive oil
3 1/2 pounds of beef stew meat (cut into 2 inch cubes)
1/4 cup flour
1 extra-large onion, diced
2 large carrots sliced in 1-inch-thick chunks (on the bias if you want to be fancy)
3 large russet potatoes cut in 1-inch-thick chunks (don't get all fancy, we want this rustic looking)
4 cloves of garlic, smashed
2 dried bay leaves
4 sprigs fresh thyme (or 2 teaspoons dried)
2 sprigs fresh rosemary (or 1 teaspoon dried)
salt and pepper
1/2 cup red wine
1 1/2 cup beef broth
3 tablespoons tomato paste
4 teaspoons Worcestershire sauce
1 1/2 cups sliced mushrooms
2 teaspoons corn starch

In a large bowl place flour and salt and pepper (to taste) and mix, now add the meat.  Toss until meat pieces are well-coated. In a large dutch oven add the oil over medium heat.  Once just about smoking hot add half of the beef.  Once all sides are browned and caramelized remove with slotted spoon to a bowl and do the second half of the beef.  Remove to bowl and set aside.

Now add the onions and cook  for 5-10 minutes until they just turn translucent. Remove onions to the bowl holding the beef with slotted spoon leaving as much oil in the pot as possible.

Now deglaze the pan with the wine, then add in the beef broth, garlic, bay leaves, thyme, rosemary, tomato paste, and Worcestershire sauce.  Stir and bring to a boil.  Add in the beef and onions, cover and reduce heat to low and let simmer for 2-3 hours.  Then add in the potatoes and carrots and cook for an additional 45 minutes.

Uncover and add the mushrooms.  Stir well to combine.  Remove 1 cup of broth and add the corn starch.  Mix well, add back to the stew and stir to combine.  Cook and additional 3-5 minutes or until the stew reaches the consistency you prefer.

Remove bay leaves, thyme springs,  and adjust seasonings before serving.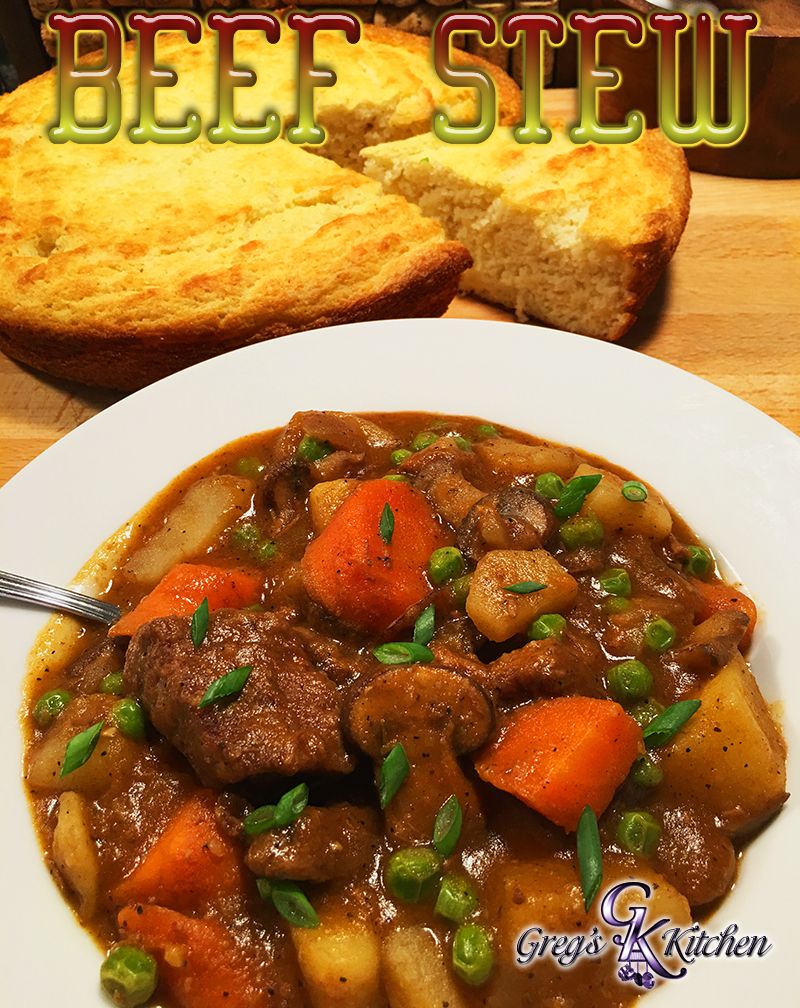 31,964 total views, 0 views today

You may like these recipes too: