Air Fryer Mashed Potato Cakes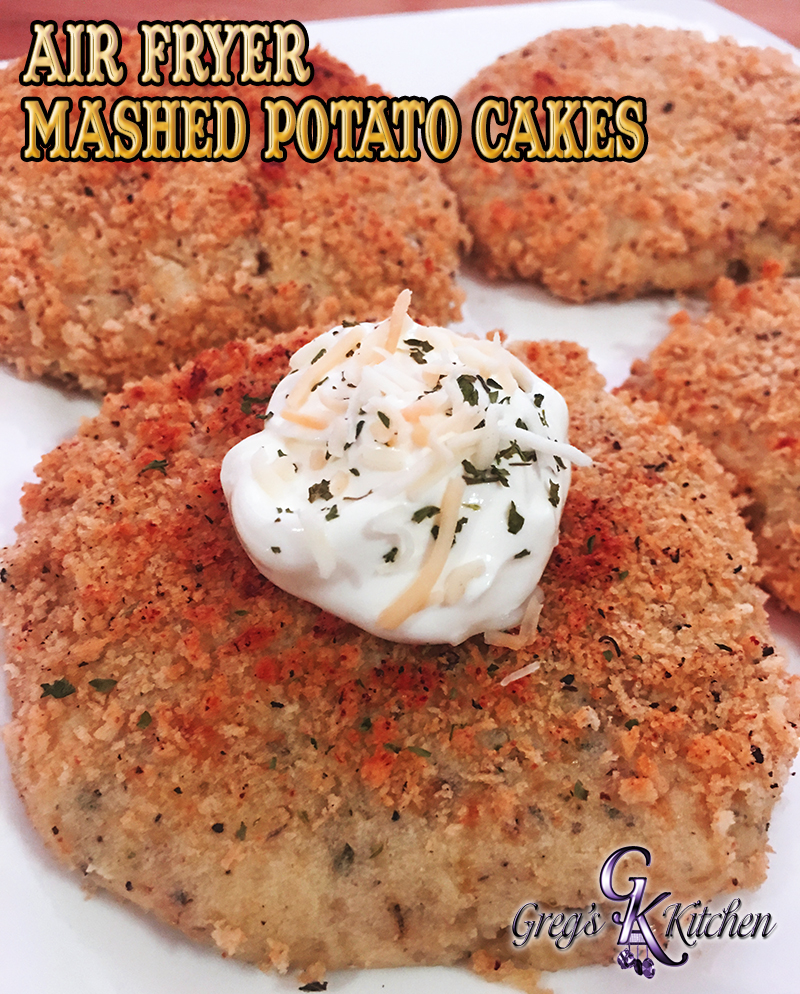 Y'all are going to fall in love with this recipe.  When you have that extra bit of mashed potatoes from dinner last night and don't know what to do with them?  Well change them up and your family won't even know they are left overs.  I hate throwing food away, so if there's a way to re-purpose it, I do.
So give these a try and see what you think?  This Air Fryer recipe also keeps you from having to heat up your oven and waste all that energy as in the oven version of this recipe.   And don't forget to let me know how your family likes them.
Ingredients:
2 cups Mashed potatoes
2 cups Flour, sifted
1 cup shredded cheddar cheese
2 teaspoons Salt
3 teaspoons baking powder
4 Eggs, beaten
1/2 cup  Milk
1 teaspoon garlic powder
1 teaspoon dried basil
1 cup bread crumbs
Combine potatoes, sifted flour, cheese, salt, baking powder, garlic powder and basil.
Mix together the eggs and milk and stir lightly into the potato  mixture.
Form into 4-5 inch cakes about an inch thick.
Put bread crumbs in a flat bottom bowl and press both sides of the potato cakes into the crumbs.
Place in the Air Fryer basket.  You should be able to fit 3 or 4 at a time.
Mist with a bit of olive oil and close fryer.
Bake at 400° for 10 minutes.  Turn after 5 minutes and mist with olive oil and finish for an additional 5 minutes
Serve with sour cream, cheese, chives or your favorite garnish.
14,657 total views, 0 views today

You may like these recipes too: