Dale Earnhardt Jr. MOM'S MAC & CHEESE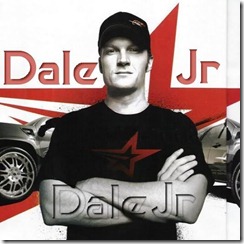 Y'all know I love Dale Jr and the 88.  Well this is his favorite Mac and Cheese that his momma makes… so check it out.
A Dale Earnhardt Jr. Family Favorite
Serves: 4
Prep Time: 20 Minute(s)
Cook Time: 30 Minute(s)
Ingredients
8 ounces elbow macaroni, cooked and drained
1 can (10-3/4 oz.) condensed cream of mushroom soup
2-1/4 cups shredded cheddar cheese (about 9 oz.), divided
3/4 cup Hellmann's® or Best Foods® Real Mayonnaise
1/2 cup 2% milk
Instructions
Preheat oven to 375°
Combine all ingredients except 1/2 cup cheese in large bowl. Season, if desired, with salt and black pepper. Turn into 9-inch baking dish. Sprinkle with remaining 1/2 cup cheese. Bake 30 minutes or until heated through.
Courtesy of Best Foods
13,841 total views, 0 views today

You may like these recipes too: