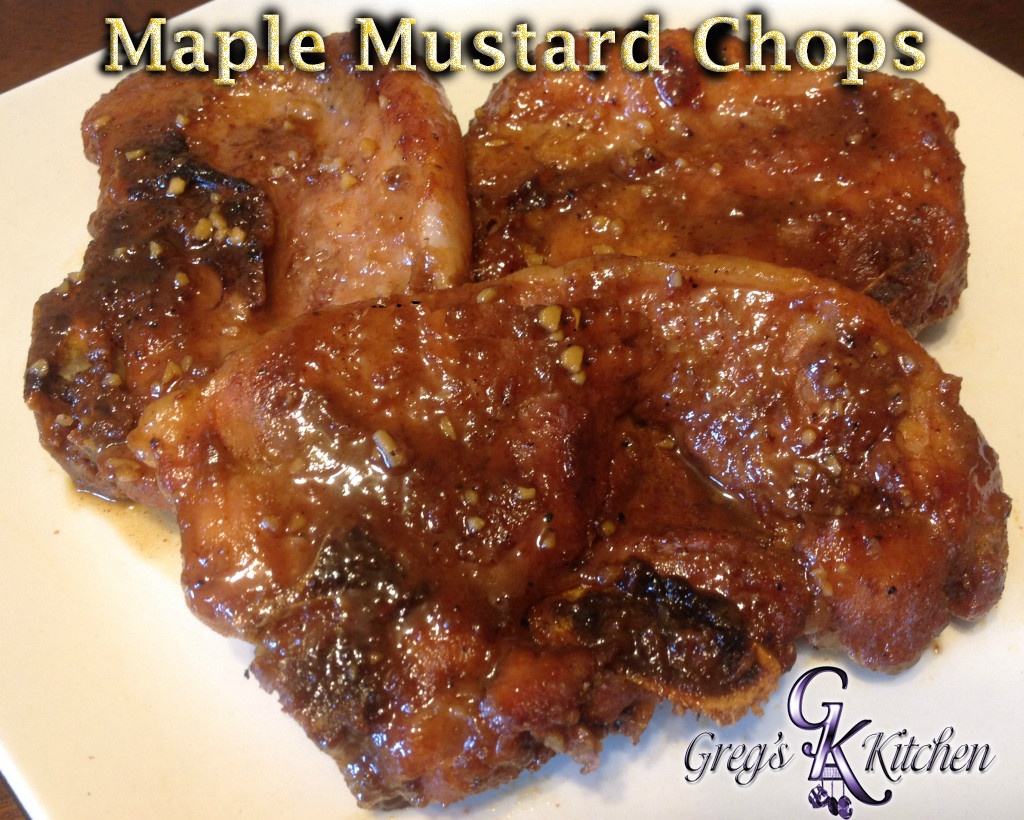 I was looking for a simple yet tasty change in my pork chops last night.   I wanted something a bit sweet to remind me of my moms fried apples she used to make with her chops.  So I rounded up a few ingredients, Maple syrup being the main one, and came up with this little recipe.  It turned out so good that I know it  will now be a part of my regular go to recipes.  Give it a try and let me know what you all think as well.
Ingredients:
4 pork chops
1 cup maple syrup
1/2 cup spicy brown mustard
1 clove garlic minced
1/2 teaspoon ginger
salt/pepper to taste
Brown pork chops in a oven safe skillet, I prefer cast iron of course. (2-4 minutes per side)  You aren't trying to cook them through.  Just brown them.
While they are browning, combine the other ingredients in a small bowl.
Drain any fat off the chops once they are browned and cover with the sauce mix.
Place in oven at 350 and cook for 34-45 minutes till pork is done and sauce is thick and sticky.
*You could do this as well with chicken.
**Alternately you could do in a slow cooker.  Instead of placing in oven, put in slow cooker for 3-4 hours on low heat.
89,770 total views, 0 views today

You may like these recipes too: