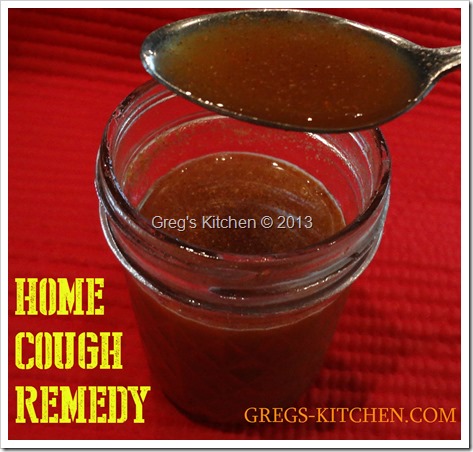 My cousin Debbie just messaged me and asked if I could share her home brewed "Cough Remedy"? She says she makes this every year and it always helps when the kids get those nasty winter coughs. So yes Deb, I will share it. In fact, I made it too.
So here is Debbie's "Home Cough Remedy"
Ingredients:
4 tablespoons honey
4 tablespoons apple cider vinegar
1/2 teaspoon cayenne pepper
1/2 teaspoon ground ginger
4 tablespoons water
Combine all in a small jar and shake to combine. The spices will NOT dissolve, so shake before each use. Can be used immediately or stored in refrigerator for up to 2 months. So easy to make and store. Plus you probably already have all the ingredients in your pantry.
Thanks Cuz!!!!!
You may also want to check out my "Sore Throat Tea" recipe.
7,861 total views, 0 views today

You may like these recipes too: