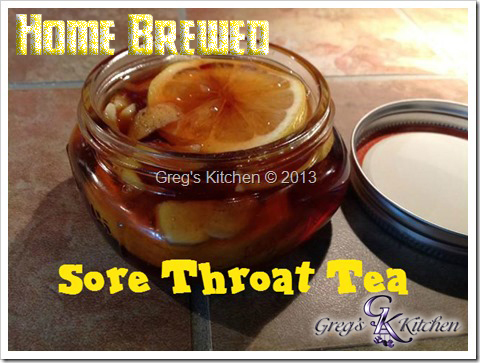 Here is my "Sore Throat Tea" recipe.  It is now in the fridge and waiting for its need. My cousin shared this with me a few years back and I have to admit that it really does work.   At least it did for me each time I needed it.
Directions:
In a jar, combine lemon slices, (depending on size of jar you may use one or two lemons)  fresh local honey  to cover lemons and fill jar, and sliced ginger ( approx. 1/4 cup per lemon used).
Close jar and put it in the fridge, it will form into a "jelly".
To serve: Spoon 1-2 tablespoons of the jelly into a coffee mug and pour boiling water over it.
Store in fridge 2-3 months.
It's just that simple.  I use it every year and it works great.
You may also like to check out my "Home Cough Remedy" while you're at it.  It's also very simple and works great.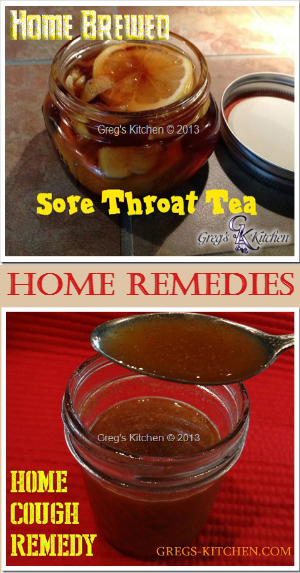 4,815 total views, 0 views today

You may like these recipes too: