Cinnamon Sugar Pull Apart Muffins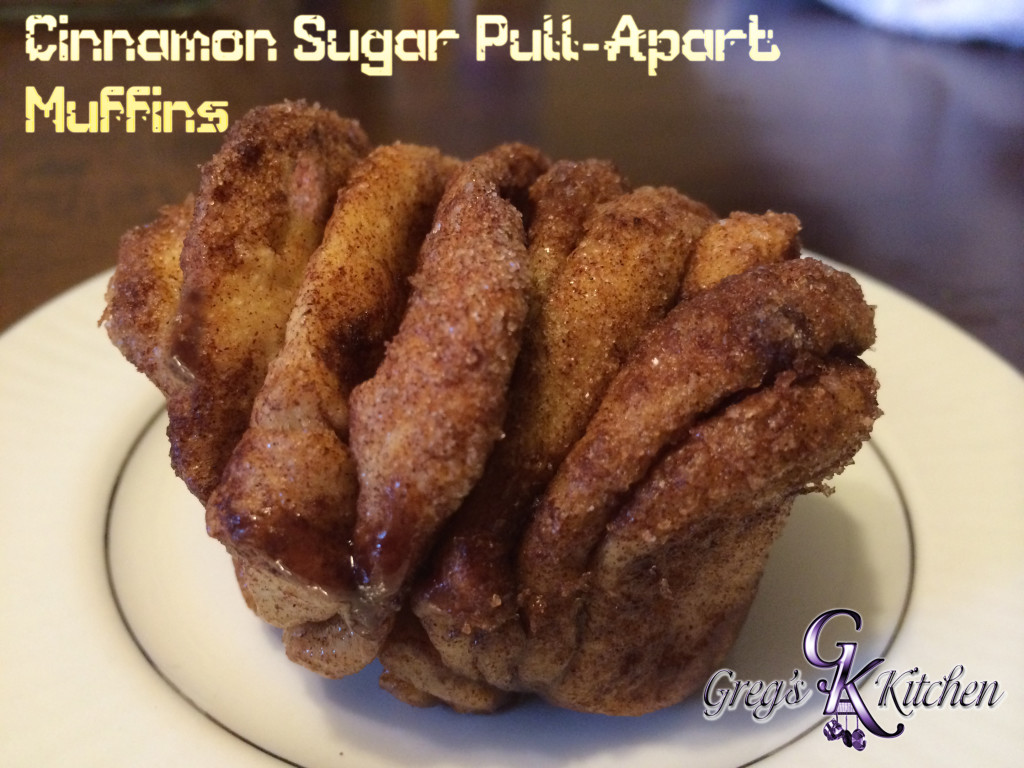 Here's an amazingly easy little treat that you can throw together for a quick morning treat or even an evening snack.  These are Cinnamon Sugar Pull Apart Muffins.  You don't need any special recipe or secret ingredients.  If you can cut-smash-dip-stack, then you can make these little beauties.
All you need to do is grab a can of those pre-made biscuits out of the dairy case and I am sure you have the rest of the ingredients in your kitchen.  I think y'all will enjoy this little treat.
Ingredients:
1 can buttermilk biscuits
1/4 cup butter
1/2 cup sugar
1 teaspoon cinnamon
1/2 teaspoon nutmeg
Preheat oven to 350 degrees and spray a muffin tin with cooking spray.
Whack your can of biscuits on the corner of the cabinet and unroll these fluffy butter beauties. Separate each biscuit and then cut it into thirds. While doing this you can melt your butter either in the microwave in a microwave safe dish or on the stove top in a small sauce pan.
Now that you have about 30 little pieces of biscuit dough, flatten each one to about a quarter of an inch. In a small bowl combine the sugar, cinnamon and nutmeg.
Dip each slice into the butter, shaking off any excess. Now just as you would with a Snickerdoodle cookie ball, dip each slice of buttered dough into the sugar/cinnamon mixture to coat both sides. As you do this, stack 5-6 slices on top of one another and then Slice each stack in half and place both sections cut side down in a muffin tin.
Do this with the remainder of the dough and thin drizzle any remaining butter over the dough and sprinkle with extra sugar/cinnamon.
Bake for 20-25 minutes or until golden brown. (place muffin tin on a cookie sheet to catch any dripping butter)
Allow muffins to cool for ten minutes in the pan and then enjoy pulling apart and eating!
3,073 total views, 0 views today

You may like these recipes too: