Cuban Style Black Beans and Rice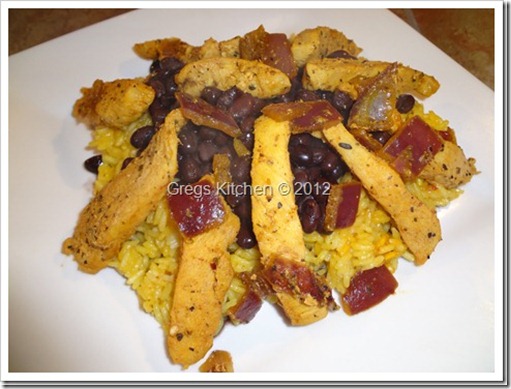 Y'all know that I am a southern boy at heart.  I can't even thinking of going a full week without one of my mom's or grandma's southern recipes.  Now, I have lived in Tampa, Florida since 1988.  I have fallen in love with so many new things that come from the kitchen.  Needless to say, seafood tops that list.  I never knew how great fresh from the dock fish and shrimp and crabs could taste.  Now any of you who know anything about Tampa, know that Ybor City is a part of it's history.  Home to cigar factory's in the early years, to the shops and restaurants that are up an down famous 7th Ave, Ybor City has added its special touch to shaping Tampa.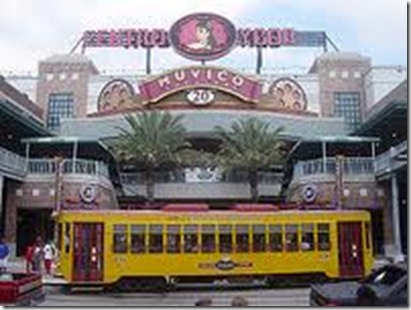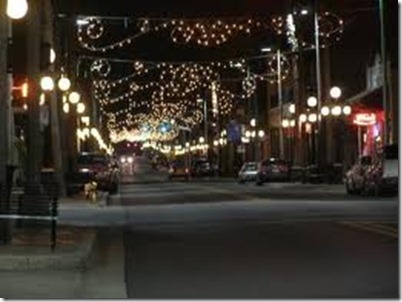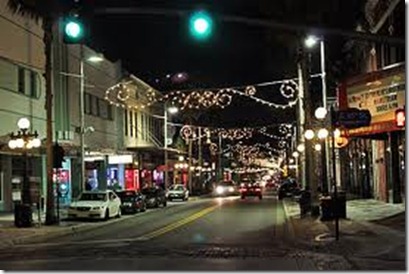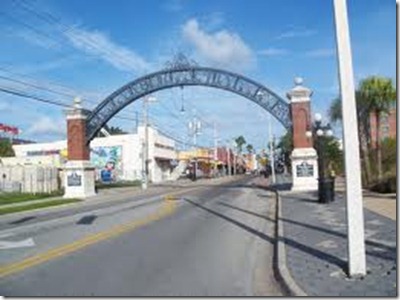 I have fallen in love with Cuban style food thanks to Ybor City.  One of my best friends of over 24 years has her roots here in Tampa and Ybor City.  So I have been treated to many hidden treasures that I would have missed if I hadn't met her.  The best Cuban sandwiches, and deviled crab come from right here.  I have fallen in love with black beans and rice.  I make it all the time, it is so easy, yet so great tasting.
I like to take a chicken breast and slice it into strips and sauté it and place over the black beans and rice.  I think once you try this, you'll be hooked as well.
Ingredients:
1 cup rice
2 cups water
1 package Vigo rice flavoring/coloring
2 chicken breasts
1 tablespoon cajun seasoning
1/2 teaspoon season salt
1 teaspoon fresh cracked pepper
1/2 teaspoon oregano
pinch of red pepper flakes (optional)
2 cups seasoned black beans (canned are easy)
1 small red onion
Place the rice, Vigo, and water in pan to cook approximately 15-20 minutes.  I like to rinse my rice in a strainer till the water runs clear before cooking it.  It gets rid of a lot of the starch that makes it sticky.  While the rice is cooking, cut your chicken breasts into strips.  Dice your onion and sauté for about 5 minutes in large skillet.  Add the chicken strips, Cajun seasoning, salt, pepper, red pepper flakes and oregano and cook till just done.  Don't over cook, it will make the chicken too chewy.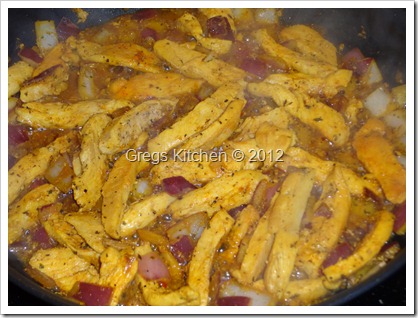 Meanwhile, have your beans heating in a small sauce pan.
Once all is cooked just make a nice pile of rice in the center of your plate, making small indentation for holding beans.  Ladle on your beans and then layer with the chicken and onion mixture.  I like to add a bit of vinegar and a little more of hot sauce to mine once dished up.  But then again, I like spicy.
*You can use Vigo saffron yellow rice, but it is high in sodium, so I just use their flavoring/coloring which only has 5mg sodium.  I hope y'all enjoy.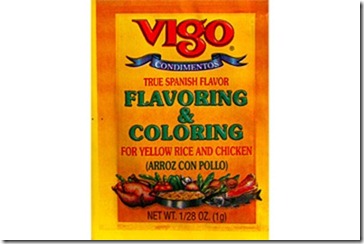 2,916 total views, 0 views today

You may like these recipes too: