Roasted Cinnamon Sugar Pumpkin Seeds
Well today my granddaughter Chloie and I went to the farmers market.  It is amazing.  Every weekend she comes to stay, one of the first things she asks is if we're going to go to the farmers market.  I love that she is so interested in buying fresh fruits and vegetables.  She is even getting really good at telling which ones are best to buy, not over or under ripened.
Well today pumpkins were the main thing she cared about.  She wanted to buy the best pumpkin to roast the seeds and make a pumpkin pie.  So she set out to find the perfect pumpkin.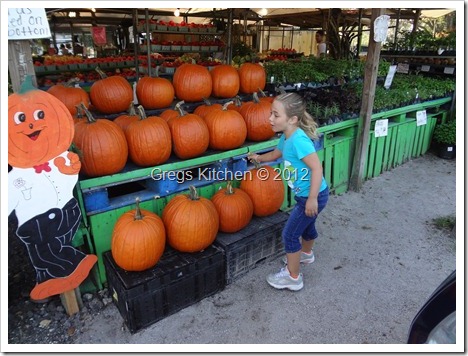 Then it was off to home for her and her sister Caylie to pull out all the seeds.  Y'all, I put down plastic to keep it clean, but in the end, it didn't help.  These two were having too much fun.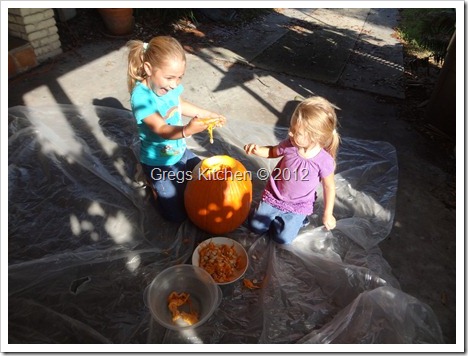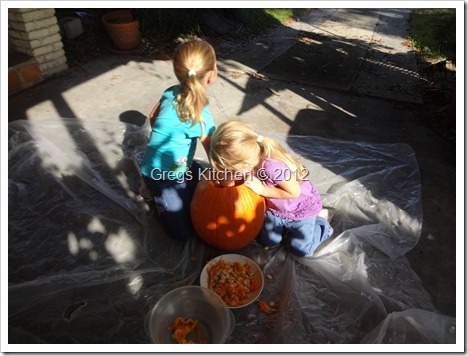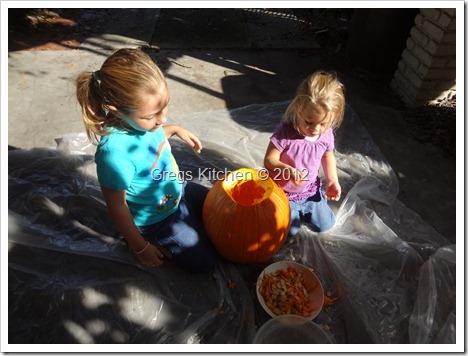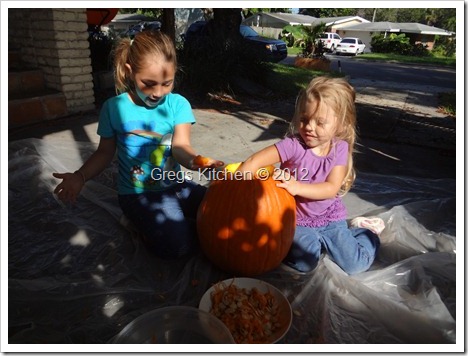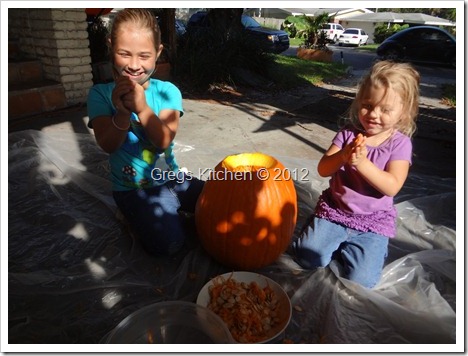 Ok, now they are having a little too much fun…LOL
So on to the recipe…….
Ingredients:
2 cup(s) fresh pumpkin seeds, rinsed and patted dry
2 tablespoons  unsalted butter, melted
2 tablespoons  sugar
1 tablespoon brown sugar
1/2 teaspoon   salt
1/4 teaspoon  ground cinnamon
1/8 teaspoon ground ginger
1/8 teaspoon ground nutmeg
Directions
Heat oven to 350 degrees F. Spread the seeds on a baking sheet and bake until totally dry throughout, 50 to 60 minutes.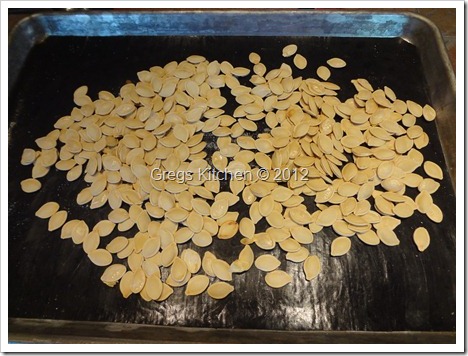 Transfer the seeds to a large bowl (reserve the baking sheet).
Heat the butter with the sugars start to caramelize.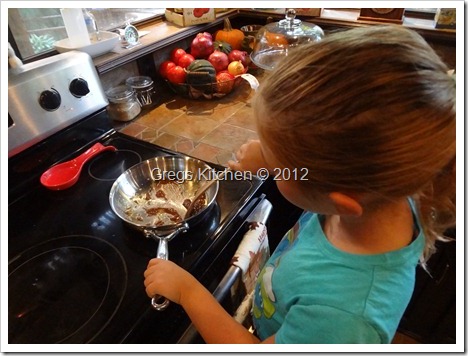 Add the pumpkin seeds and stir to mix.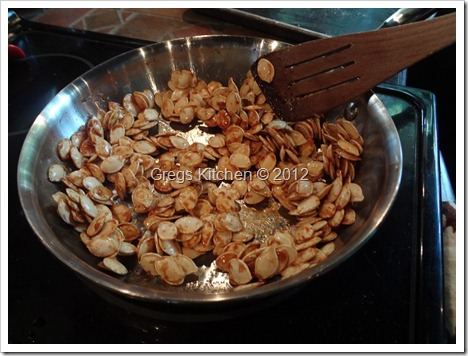 Pour seeds back into large bowl.
In small bowl, mix the salt, cinnamon, ginger, and nutmeg then pour over seeds and toss to coat.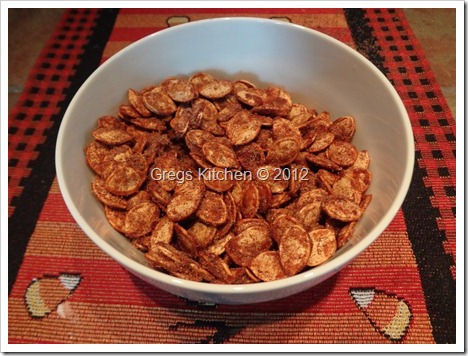 4,809 total views, 0 views today

You may like these recipes too: