Baked Tilapia with Hungarian Paprika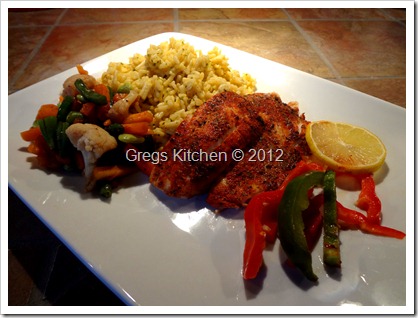 We have been trying to eat a little healthier lately.  You know how it is, your jeans are a little tighter, and you're afraid to wash them because they may shrink more.  No? Well, I must be the only one then. LOL. I know I make a lot of baked goods and southern dishes, but we do have to make sure that those things are only a small part of our diet.  I know there are many people out there that think healthy means bland, but it doesn't.  In fact, tonight I made steamed vegetables with dinner and to add flavor, I put about a teaspoon of balsamic glaze and 1 packet of stevia sweetener on them.  This made them taste fresh and sweet, like they were at their peak right out of the garden.
So on the way home from work today I stopped at the market and took a little time checking out the seafood.  I wanted to grab the salmon which looked wonderful, but decided to go with a nice mild white fish.  I chose Tilapia because it is very mild and actually takes on the flavors of what you cook it in.  I had a few peppers, garlic and a lemon left from my market excursion last week, so I decided to put them to use.  So after snooping through the spice cabinet and deciding I wanted something with a bit of spice.
Y'all have to try this out.  Tilapia is a great protein and is low in fat, no carbs, and only about 16 grams of cholesterol and sodium per ounce. Oh, by the way.  It tastes wonderful.  When I opened the oven my nose was filled with a great aroma of peppers, garlic and lemon.  As you can see, I made 3 pieces and the two of us ate it all.  Including the vegetables.  I think I am going to enjoy this healthy cooking trend around my kitchen.  Plus I get to come up with so many new recipes.  Enjoy.
Ingredients:
3 Tilapia filets
1 lemon
2 red peppers
1 green pepper
2 garlic cloves
2 teaspoons Hungarian paprika
1/2 teaspoon season salt
1 teaspoon dried basil
1/2 teaspoon cayenne pepper
1/2 teaspoon ground pepper
1 teaspoon house season
1/4 teaspoon red pepper flakes
Preheat oven to 425° F.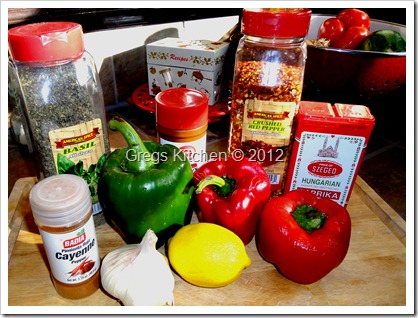 Slice your peppers in strips, slice lemon in thin slices, and thinly slice garlic cloves.  In small bowl mix the paprika, salt, basil, cayenne pepper, ground black pepper, house seasoning and red pepper flakes.
Line the bottom of a small baking dish with 2/3 of the peppers and a clove of the sliced garlic.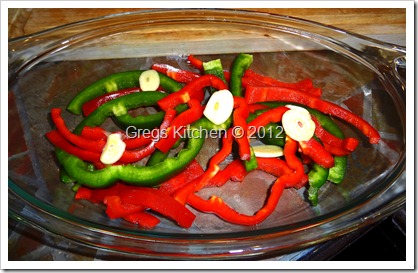 place the Tilapia on top of the peppers and garlic.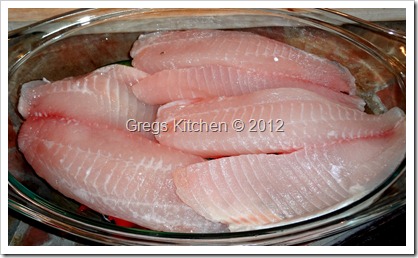 Now sprinkle your powder mixture over the Tilapia.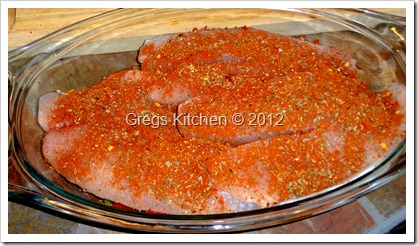 Now top the Tilapia with the remaining garlic and peppers.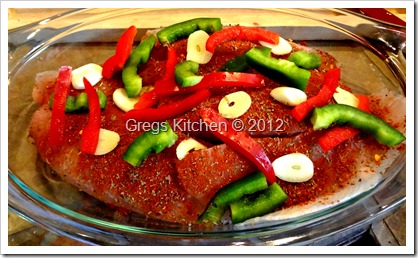 Top with your lemon slices.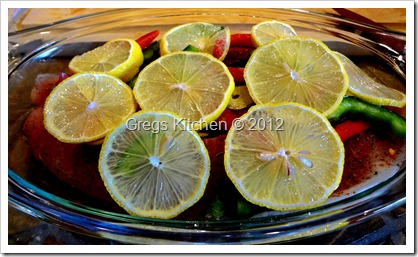 Cover with foil and bake at 425° F. for 40 minutes or until Tilapia tender, opaque and flaky.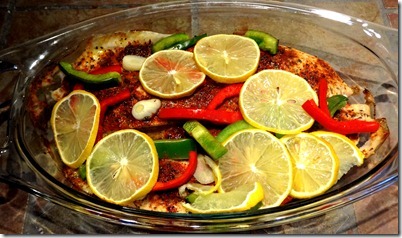 11,323 total views, 0 views today

You may like these recipes too: