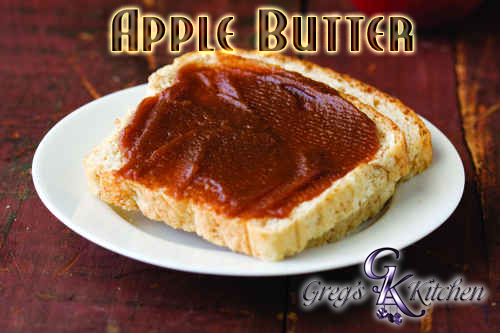 I grew up eating apple butter on my biscuits, toast, white bread, and in one of my favorite cakes.  Mom and my grandma's would make tons of this stuff and can it each fall for us to have all winter, spring and summer long.  I always found this better than jelly on my toast.  It is so rich and the memories it brings back of helping mom make this each fall is wonderful.
You know back then I thought peeling and slicing all those apples was nothing but work, but I'll tell you what, the memories of being in her kitchen with her and the delicious apple butter she turned out after hours of work, was all well worth it.  Thank you mom for everything you do and have done for me,  I couldn't ask for a better mom.
Apple Butter
16 cups of apples
3 lbs. brown sugar
1 c. cider
2 t. cinnamon
Cook all the above together on the stove top in a large canner till you can mash the apples into a sauce.  You can also put in the oven in a large Dutch oven or other pan big enough to hold the above ingredients for 3 1/2 – 4 hours at 350 degrees, stirring often.
Of course with this amount, you would then put them in canning jars and can for the winter months.  You can find the details for canning them here on my site as well.
703 total views, 0 views today

You may like these recipes too: