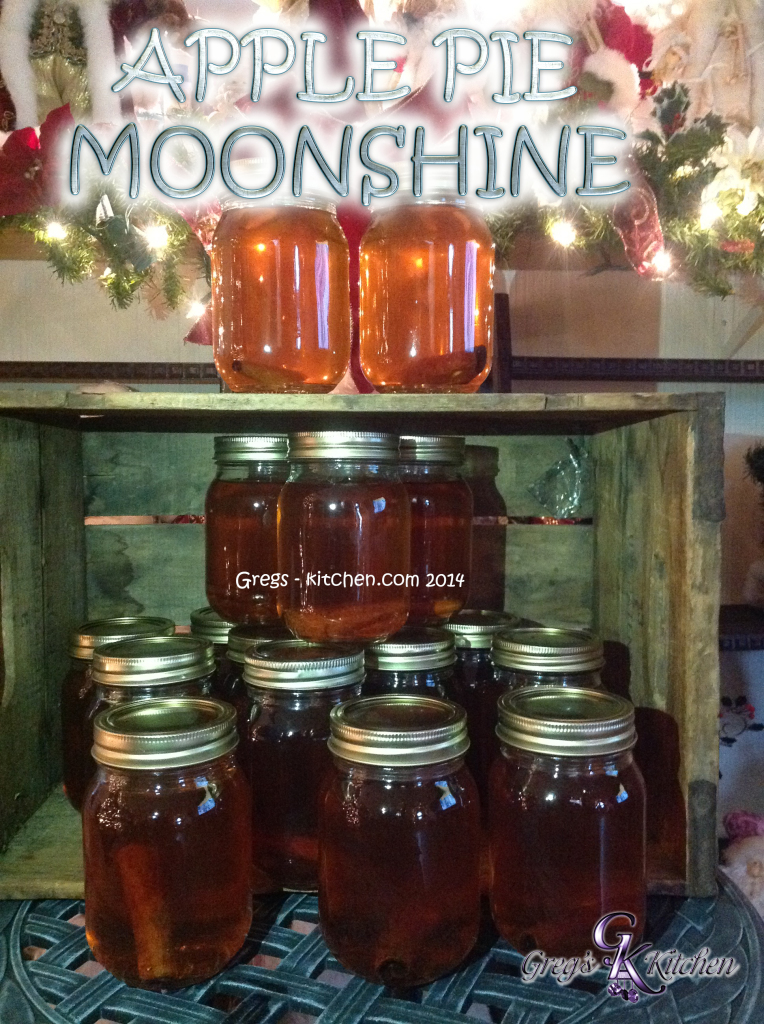 Moonshine, white lightning, mountain dew, hooch, or Tennessee white whiskey is a high-proof distilled spirit, generally produced illicitly.
As some of you might remember, my mothers side of the family is from the mountains of Kentucky and Tennessee.  So I do have family roots in what helped begin NASCAR®.  In fact, my grandfather ran moonshine back in the day.  I also still have family members back in those mountains that can provide me with shiny mason jars of "White Lightning".   Y'all gotta love family.
I always have a jar in my kitchen cabinet for when I just need a small "nip" as my mamaw would say. (the store bought kind of course)
Now for those of you who don't have "family connections", you can  buy the tamed down and lighter strength commercial "Moonshine" at your local liquor store.  You can also buy it on the internet and have it shipped right to your house.  Tennessee now allows Moonshine distilleries to operate legally.  So check out what they are producing.  I personally love Ole Smoky for my recipes.  Y'all should check them out.  AMAZING product.
So once you have acquired your main ingredient, you will want to make this lovely, smooth and sweet sipping brew.  Let me say one thing though.  BE CAREFUL.  This is so smooth that you won't realize that it is sneaking up on you.
Ingredients:
1 gallon apple juice
1 gallon apple cider
8 cinnamon sticks
4 whole cloves
1 1/2 cup white sugar
1 1/2 cup brown sugar
1 quart moonshine
2 teaspoons vanilla
To get started, you need a large boiling pot. Add into this pot the apple juice, apple cider, the white and brown sugar, the whole fresh cinnamon sticks and cloves.  Bring these contents to a boil, then remove the pot from the stove and let it cool down to room temperature.
Once at room temperature, gradually stir in the moonshine and vanilla.
Store it in sterile Mason jars, place one cinnamon stick in each jar, and then store them in a cool dark dry place.
It is ready to drink now, but after a couple of weeks your Apple Pie Moonshine will taste even better.  This batch will make about 8+ quarts.  Don't forget to taste test every now and then…..LOL.
155,549 total views, 0 views today

You may like these recipes too: