Christmas Breakfast Casserole (Healthier Version)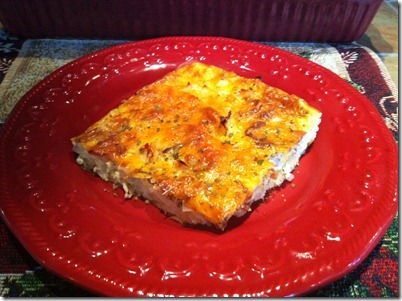 This is my Healthier Version of my original Christmas Breakfast Casserole. I think you'll find it tastes just as good as the original recipe.
This is so much fun to make on Christmas Eve and have ready to just pop in the oven on Christmas morning while you open presents with your kids. By the time your done with the gifts, your breakfast is ready. Feel free to add other things like mushrooms, broccoli and such. As you'll see below, I spiced it up a bit with hot sauce and red pepper flakes. That's just something I like. Of course it is optional for y'all. Make it your own. I love making this all year round, and it freezes great too. Hope you enjoy.
Ingredients
1 pound turkey bacon
1 tablespoon margarin
2 onions, chopped
2 cups frozen hash brown potatoes, thawed
1 teaspoon salt
1/4 teaspoon garlic salt
1/2 teaspoon ground black pepper
5 eggs
1 1/2 cups 2% milk
1 pinch dried parsley
1 cup shredded Low Fat Cheddar cheese
1/2 teaspoon red pepper flakes (optional)
1 teaspoon hot sauce (optional)
Directions
Preheat oven to 400 degrees F (200 degrees C).
Place bacon in a large, deep skillet. Cook over medium high heat until evenly brown. Drain and set aside. In a separate skillet, melt the butter and fry onions (and mushrooms or whatever you add) until tender.
Nothing smells better than bacon frying.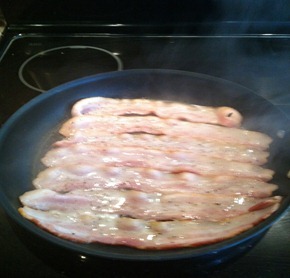 Grease a 9×13 inch casserole dish. Place potatoes in bottom of prepared dish. Sprinkle with salt, garlic salt, and pepper. Top with bacon, then onions and mushrooms.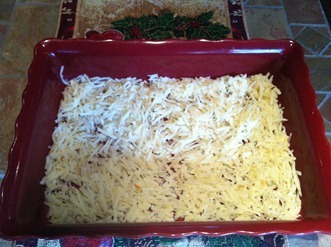 In a large bowl, beat eggs with milk, red pepper flakes, hot sauce, and parsley. Pour over casserole. Top with grated cheese. Cover and refrigerate overnight. (You can also make same day without refrigerating)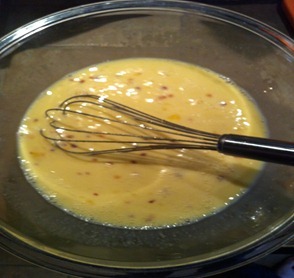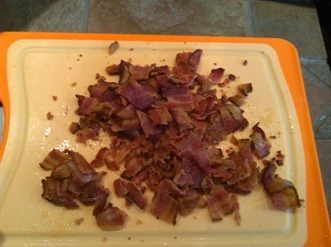 Yes there's some bacon missing, oh well.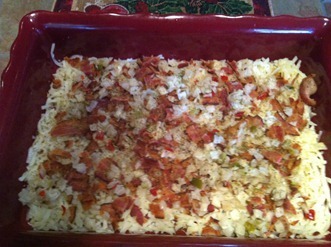 And its ready for the egg mixture.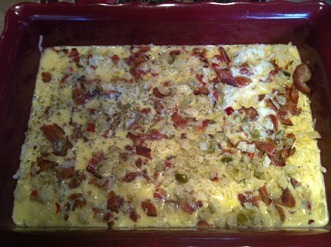 Next comes the yummy cheese. I might have had a few bites of that too.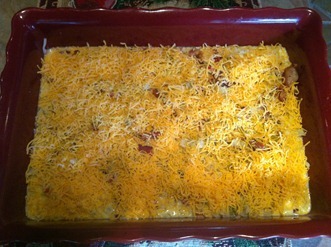 And its into the oven time.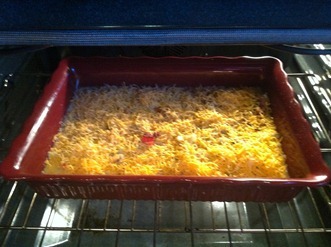 Bake in preheated oven for 1 hour or until set.
If preparing and baking the same day, you can cook it for 45 minutes.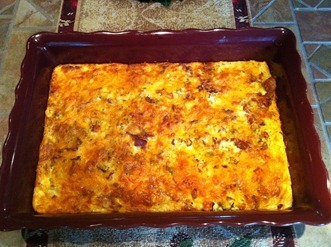 The Beautiful finished casserole. It smells as good as it looks.
11,611 total views, 0 views today

You may like these recipes too: