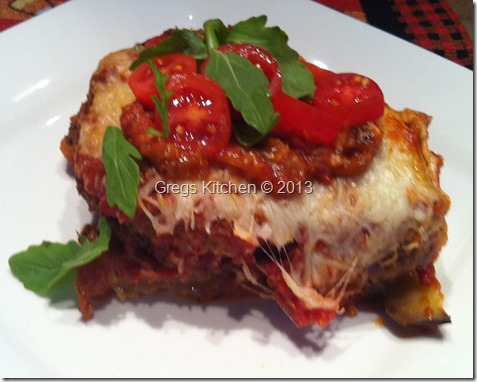 I am working my way through a half dozen eggplants that I was graciously given this week.  Their skin is the most beautiful color of purple, and they are so nice and firm to the touch.  So tonight I decided to make Eggplant Parmesan.  Knowing that I already had a pantry full of marinara sauce that mom and I had put up.  So I picked up some mozzarella cheese on the way home and had dinner planned.
Dinner as you can see turned out great looking, and even better tasting.  Best of all, I have leftovers for the upcoming work week.  Thank you so much for the eggplants Paula.
Ingredients:
2 or 3 medium size eggplants
3 eggs
4 tablespoons hot sauce
1/2 cup milk
1 cup flour
1 cup Italian bread crumbs
1 1/2 quarts marinara sauce
about 16 oz. mozzarella cheese
olive oil
salt
pepper
1 tablespoon paprika
Cut eggplants about 1/2 thick slices and set aside.  Put flour and paprika in a bowl and mix for dredging eggplants, put eggs, milk and hot sauce in separate bowl and mix well.  Put bread crumbs in third bowl for final dredging.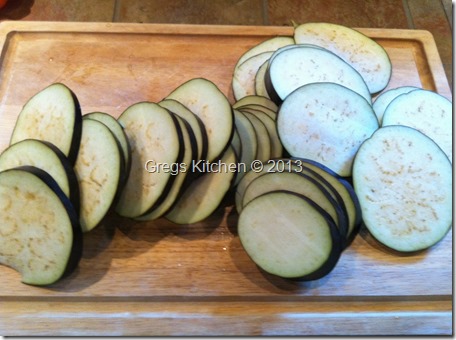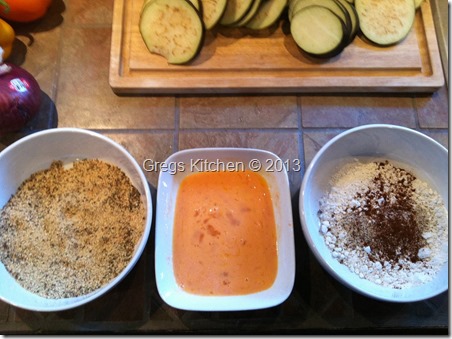 Heat about 1/2 inch of olive oil in large skillet.  Do not over heat to smoking, as this will burn your eggplants.
Dredge eggplant slices in flour and shake off excess.  Dip into egg mixture and allow excess to drain off.  Then dredge the eggplant through the breadcrumbs.  Place in skillet and fry till golden brown on both sides.  Place the browned eggplants on a cookie sheet while you fry the next batch.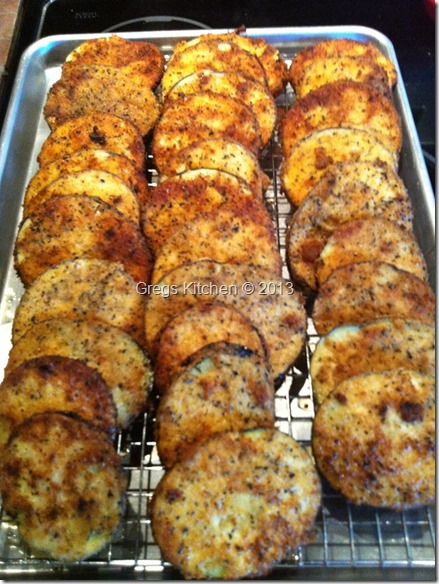 While frying the eggplants, you can heat the marinara sauce in a saucepan.  This will help the dish cook quicker in the oven if the sauce is heated.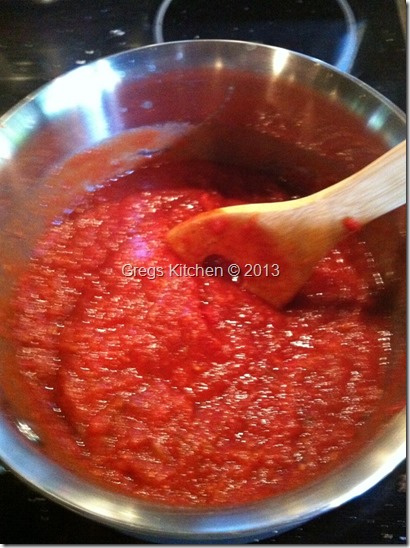 Once you have all the eggplant cooked, spray the bottom and sides of a large casserole dish.  Start layering the eggplant, marinara sauce, and mozzarella cheese in that order in the casserole dish.  Continue layering in this order till you are out of eggplant slices.  Finish the last layer with sauce and then one last thick layer of mozzarella cheese.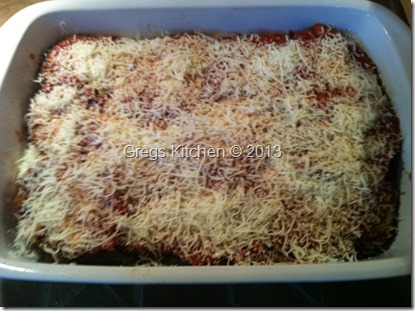 Bake in a 350 degree oven for 30 minutes and marinara sauce is bubbling and cheese melted.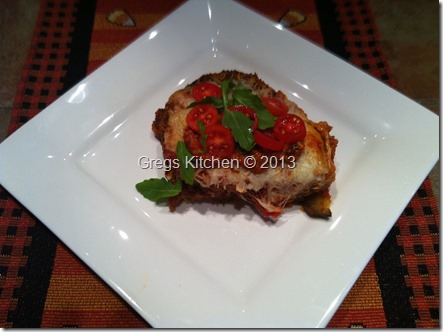 4,099 total views, 0 views today

You may like these recipes too: