Honey Sriracha Roasted Carrots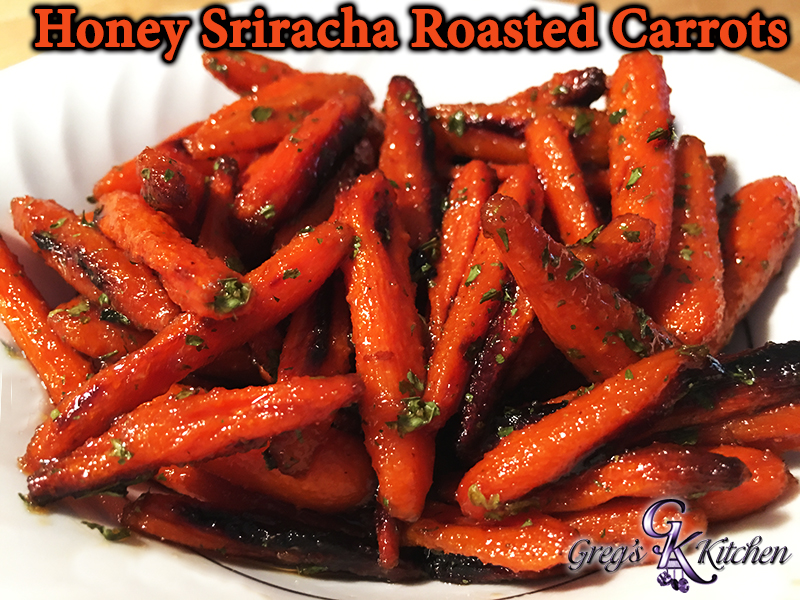 This is one of my favorite side dishes.  I love carrots.  The natural sweetness that they impart on any dish they are added to is amazing.  But roasted on their own and it is almost like eating candy.  Tonight though I decided to add a bit of spice to them.  AMAZING.  That is the only thing I can say.  Oh, I can also say there were none left when dinner ended.  I made sure of that.  They are just that good.
1 pound baby carrots
2 cloves of garlic, finely chopped
1 Tbsp. honey
2 Tbsp. Sriracha
1/2 tsp. soy sauce
Salt, to taste
Directions:
Preheat oven to 450°
Mix all ingredients along with carrots in a bowl and toss to coat.
Place carrots on baking sheet in one layer.  Do not pour remaining sauce on carrots. It will burn in oven
Cook for 45-50 minutes until tender and caramelized.
Remove from oven and toss in remaining sauce, sprinkle with chopped fresh parsley or dried parsley and serve.
985 total views, 0 views today

You may like these recipes too: