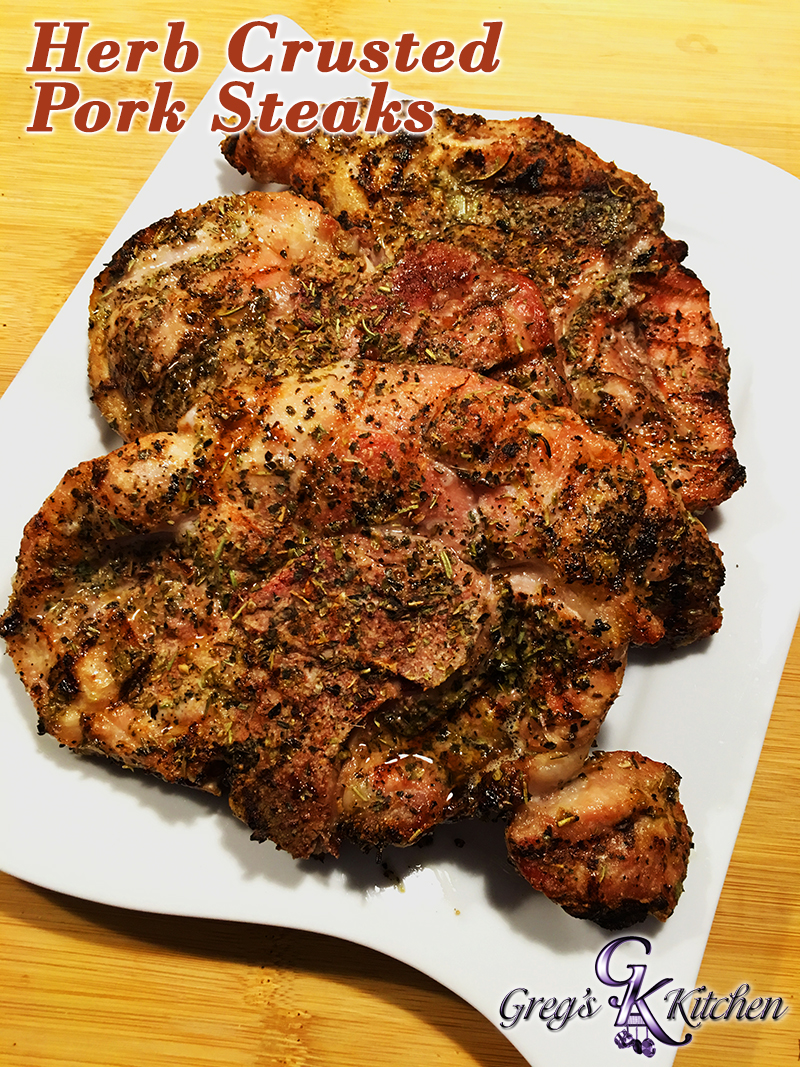 This is such a quick and simple pork dish.  The layers of flavor from the herbs mixed with the smokiness and char of the grill are amazing.  You can certainly do this indoors in a cast iron pan as well but if the weather is good, why not fire up the grill.
ingredients:
3-4 pork steaks
1-2 teaspoons olive oil
1 teaspoon rosemary
1 teaspoon oregano
1 teaspoon basil
1 teaspoon garlic powder
1 teaspoon onion powder
1/2 teaspoon salt
1 teaspoon black pepper
directions:
In small dish combine all the herbs and spices.
Brush pork steaks with olive oil on both sides
Sprinkle half the seasoning mix on one side of pork steaks, turn and season other side with remaining mix.
Grill 4-5 minutes per side on very hot grill.  Don't try to turn to quickly.  Let the grill do it's work and give you some nice grill marks. They will release when they are ready to turn.
23,200 total views, 0 views today

You may like these recipes too: