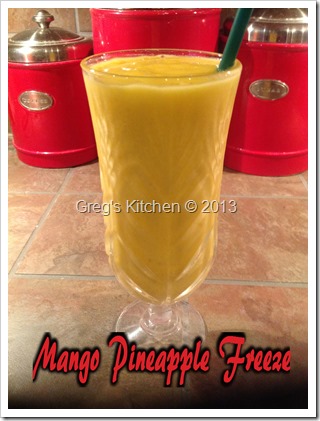 Ingredients:
2-3 shots Vodka (you could use Rum or Tequila too, or leave out…Right)
2 large fresh mango's pealed and diced
1 fresh pineapple peeled/cored/diced
4 tablespoons simple syrup
2 tablespoons lemon juice
1 cup ice cubes
Mix all above ingredients in blender till smooth.  Add more ice if needed or a bit of water if to thick and not mixing.  You can also add additional simple syrup if you like it sweeter.
*Makes 4  8oz. servings
1,151 total views, 0 views today

You may like these recipes too: