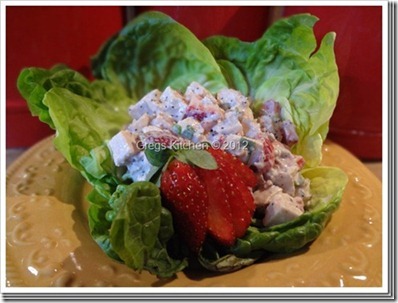 This has to be one of my favorite times of the year.  My favorite fruit is in season here in Florida.  I believe Plant City, Florida has got the sweetest most beautiful strawberries I have ever had.  This is great for me, because Plant City is only about a 20 minute drive from Tampa.  Of course our stores are filled with fresh strawberries right now, but I love going out to the farmers markets, or even the strawberry growers and getting mine.  They seem so much better when they aren't in a plastic wrapped container, transported by truck, and sitting in a pile in the stores produce section.
From my freshman year of high school, till college, I grew up in Troy, Ohio.  Now every spring Troy has an annual strawberry festival along the Miami River that runs right through the heart of Troy.  I always looked forward to the festival and all the strawberries we would get from Fulton Farms.  As I said in another post, mom used to take me and my sister Paula out to Fulton Farms to pick my favorite berries.  Of course by the end of the picking, I think Paula and I had eaten more than we had in our little baskets.  No matter, mom always had so many berries that we would be cutting, cleaning and freezing what we didn't use up fresh.
So today I was looking at the weather up in Ohio, and they actually  mentioned Troy.  That got me to thinking of living there and the strawberries.  Then it hit me, it's strawberry season here, get off your butt and go get those delicious, sweet berries.  So after a quick trip to get fresh berries , it was time to create my dish.
I decided to make it a little lighter so I didn't use mayonnaise.  Instead I used Greek yogurt.  I must say that it turned out very good.
Ingredients:
4 chicken breasts (15.5 oz.)
1 cup strawberries
1/2 cup Greek yogurt
2 green onions
2 tablespoons pecans (crushed)
3 tablespoons balsamic vinegar
1 teaspoon lemon juice
1 teaspoon poppy seeds
1 teaspoon salt
1 teaspoon pepper
I began by poaching my chicken breasts.  You could also broil them, but this was quick and easy.  Once cooked I placed in a bowl of iced water to cool.
Dice strawberries.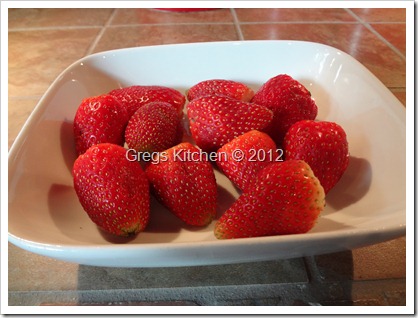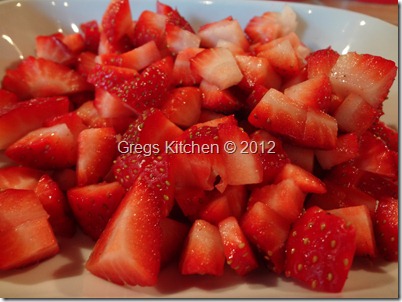 Chop your green onion and crush your pecans in a food processor if you have whole pecans.  You might want to just get a small bag of crushed ones at supermarket if you're not going to be using them to soon.  Store unused pecans in freezer so they don't go bad as quickly.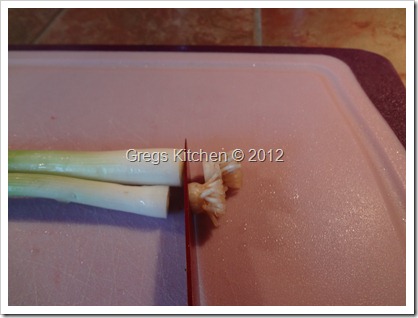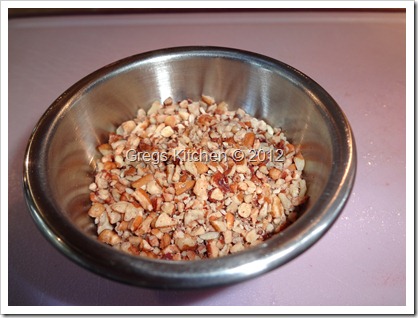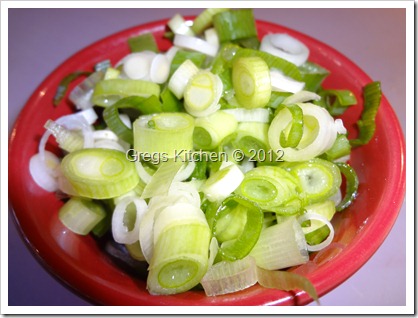 Your chicken should be cooled by now, remove from ice bath and pat dry.  You don't want any extra water in your salad, it will make it too runny.  I got out the ole scales so you could see my chicken breasts came out to about 15.5 oz.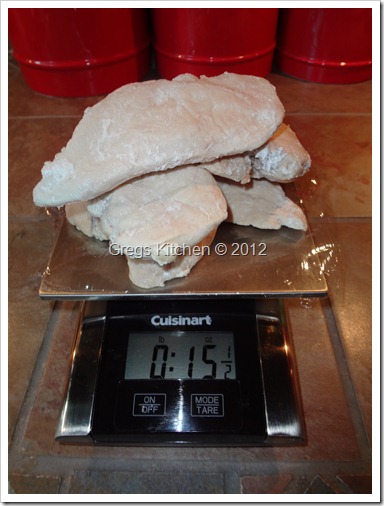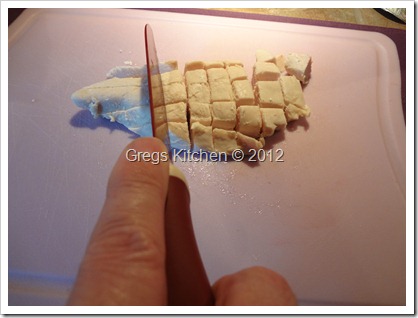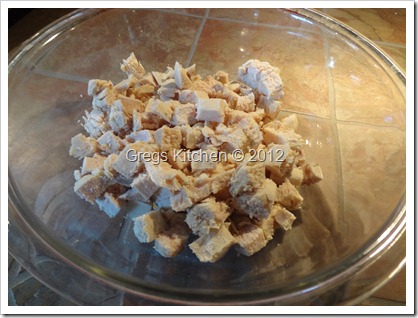 Now put chicken in large bowl and add all your remaining ingredients: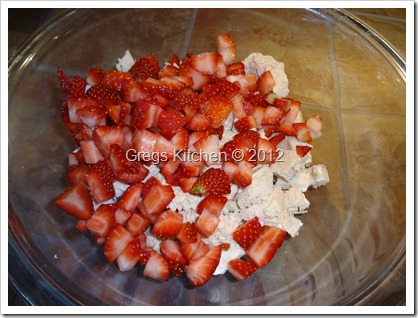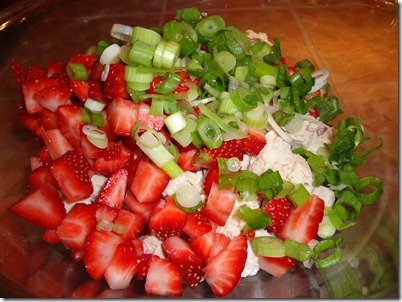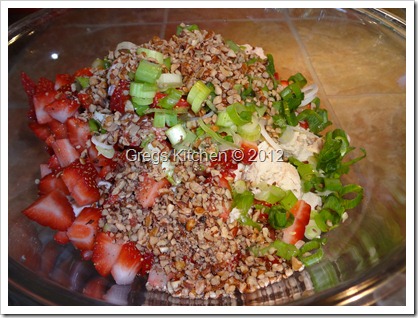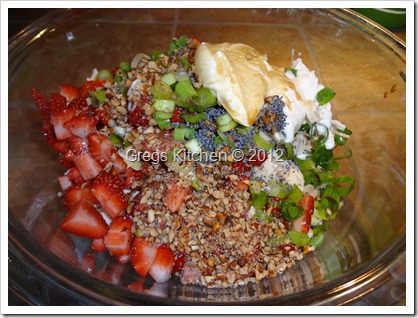 Stir will to combine.  Don't crush up your strawberries while doing this.  Once finished, it is great on a sandwich, or some butter or bib lettuce.  I hope y'all enjoy.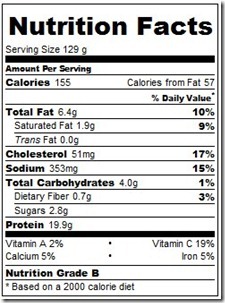 1,891 total views, 0 views today

You may like these recipes too: