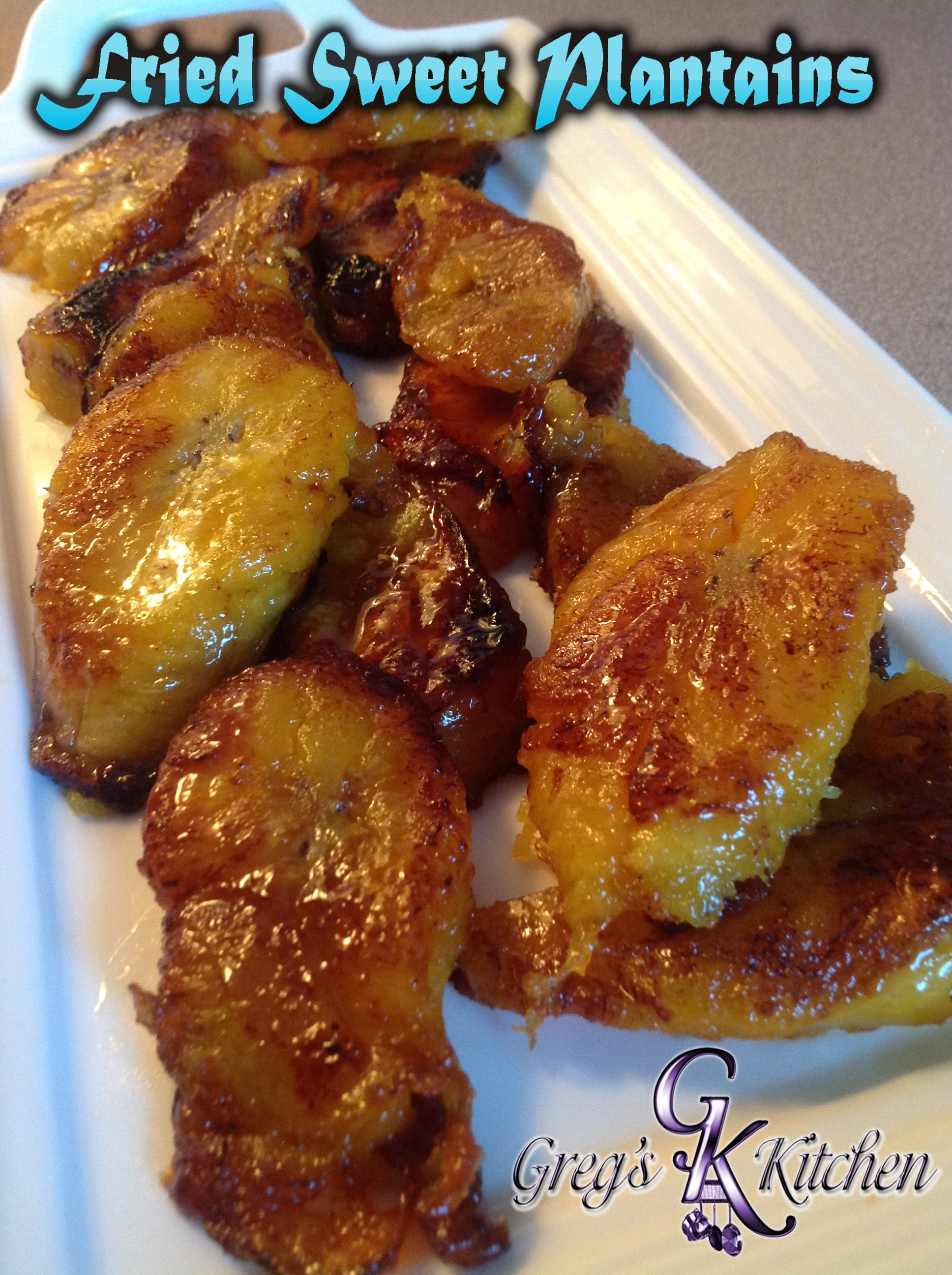 Now that I am living in south Florida I am enjoying trying new recipes for local favorites.  Of course Miami has an amazing Cuban population so I am always searching out some of the best Cuban recipes I can find.
The plantain is a staple of Cuban cooking, and there are a number of ways to prepare it. There are mariquitas, which are the chips, and twice-fried tostones.  The difference in taste and texture depends on the color of the plantain's peel.
Tostones are typically made from plantains when the skin is still green. To make platanos maduros, use plantains with skin that is either dark yellow with black marks, or even completely black. Although they may look like unappetizing old bananas, a plantain will only get sweeter as the peel gets more black.  These are the ones we are going to use in this recipe.
Ingredients
2 large very ripe (black) plantains – peeled
1/4 cup vegetable oil
1 tablespoon vanilla extract
1 teaspoon ground cinnamon
2 tablespoons white sugar, or to taste (optional)
Directions
Cut each plantain into two halves and each half into three strips.
Heat vegetable oil in a large skillet over medium-high heat. Gently lay plantain strips into hot oil; drizzle vanilla extract over plantains and season with cinnamon. Place a cover on the skillet and cook the plantains until browned completely, 5 to 7 minutes per side. Transfer plantains to a plate lined with paper towel to drain; sprinkle sugar over the plantains.
31,804 total views, 0 views today

You may like these recipes too: