Mom got in last night and we had a wonderful dinner out, then did a little shopping.  The remainder of the evening she spent looking through my cook books and cooking magazines and pestering Michael.  I think thats one of her favorite things to do is pester Michael.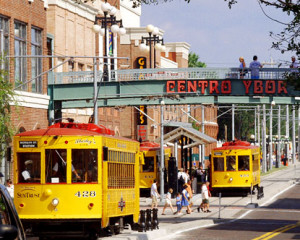 Today Ms. Jeannette is taking her to lunch and a tour of Ybor City while I'm at work.  I think she'll really enjoy the sites and foods in Ybor, I know I do.  Tomorrow we're off to Savannah for the weekend, then on to Ohio for the remainder of my vacation. 
Keep checking back for pics and stories from our trip.
597 total views, 0 views today

You may like these recipes too: