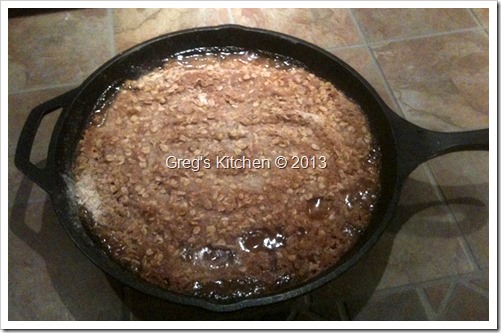 What do you do when you have apples and they aren't being eaten fast enough?  Well, grandma used to get out her paring knife, and as she'd say, skin them and make them into something new.  A lot of time, when I went out to the "farm" (That was what we called my paternal grandparents) we'd find a nice apple crisp or cobbler.  Most of the time, my grandma Jean would make a crisp though.  She's been gone a year now, and with her memory so strong, I've decided to recreate one of her signature desserts.  Remember, I am now the keeper of her recipe box which she gave to me.  So here we go folks.  The only change I made, is I used an 18" cast iron skillet instead of her typical glass casserole dish.
You'll need:
1 c. melted butter
2 c. brown sugar
1 1/2 c. oatmeal, not instant
8 c. peeled, sliced apples
Sauce:
2 c. sugar
2 c. water
2 Tbsp. vanilla
4 Tbsp. cornstarch
1/2 tsp. cinnamon
---
Directions:
Mix butter, sugar & oatmeal together well.; reserve half of mixture and set aside.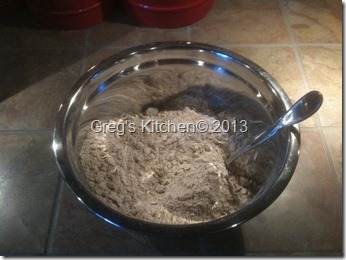 Take other half of mixture and pat onto bottom of 9×13 inch pan. Place sliced apples on top of crust.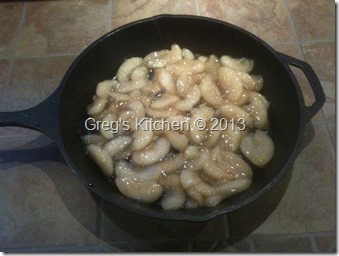 Take sauce ingredients and cook together in a saucepan until they start to thicken. Drizzle over apples, then sprinkle remaining oat crumbs over the top.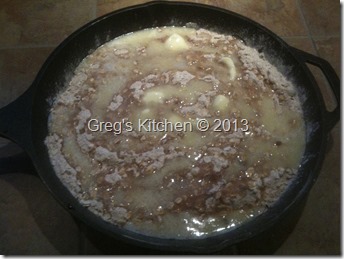 Bake for an hour at 350º. Serve warm with ice cream.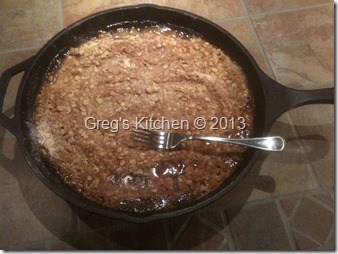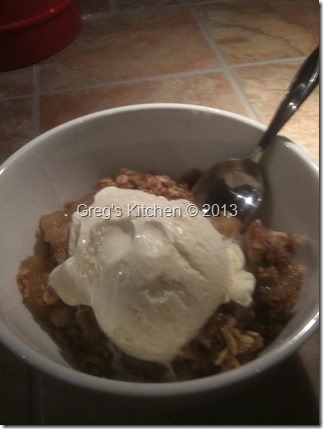 10,949 total views, 0 views today

You may like these recipes too: